All energy efficiency programs are now open. As part of our commitment to safety, we are taking additional precautions in connection with efforts to protect the health and safety of our customers, trade allies and employees. All energy efficiency trade allies are following these health and safety guidelines:
All employees will be monitored for COVID-19 symptoms prior to each shift.
Customers will be contacted prior to on-site visits to confirm no one has tested positive or has been in close contact with someone that has tested positive for COVID-19 within 14 days. Appointments will be rescheduled if necessary.
Six feet of social distancing will be maintained.
Face masks will be worn.
Hand washing or the use of approved hand sanitizer will be used before and after each visit.
Equipment and electronics will be sanitized before and between each visit.
---
If you are a residential customer, Entergy Mississippi offers programs that will help to lower your Entergy bill by making your home more energy-efficient. We have partnered with local trade allies, who will help you find new ways to save around your home.
---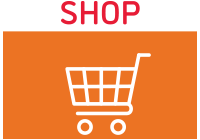 With a simple click, shop energy-efficient products or enroll in our programs on the Entergy Solutions Marketplace. Learn more and save now on advanced smart thermostats, advanced power strips and other energy-efficient products and services. 
---

Promotions and programs available for a limited time and while funds are available.